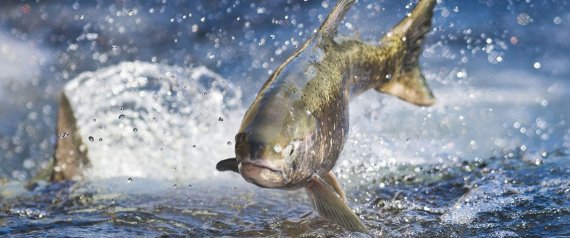 Wildlife officials said they will consider a plan to move millions of hatchery-raised salmon by tanker trucks to the ocean if the Sacramento River and its tributaries prove inhospitable due to the drought.
Officials fear the rivers could become too shallow and warm, affecting food supply and making salmon easier to catch by predators, the Sacramento Bee reported (http://bit.ly/Oh5dS8).
State and federal officials said Monday they were watching conditions and would be ready to implement the plan next month, barring heavy rains.
Salmon are usually released in April and May from the Coleman National Fish Hatchery on Battle Creek, a tributary of the river.
Read more at: Huffington Post