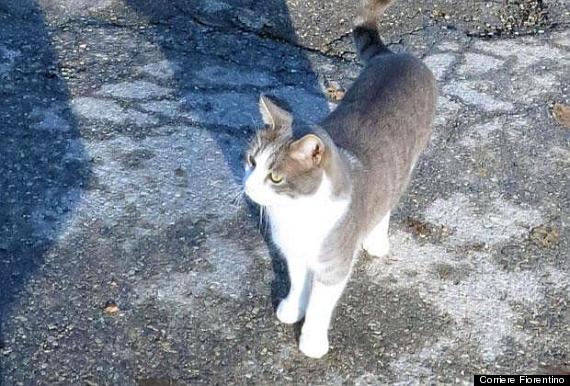 A loyal cat has been bringing his owner small gifts everyday in a show of affection. The catch? The cat's owner has been dead for over a year.
Meet Toldo — a cute, 3-year-old black and white cat living in Montagnana, northern Italy. According to the Corriere Fiorentino, Toldo has been visiting his owner — Iozzelli Renzo, who died on September 22, 2011, aged 71 — every day for the past year and leaving small presents at the grave.
The gifts usually consist of leaves, sticks, twigs, plastic cups or paper towels.
It all started the day of the funeral, when the cat followed the coffin from the house to the cemetery.
The next morning, Ada went to the grave again. "We went to the cemetery with my daughter and found a sprig of acacia on the grave. I immediately thought that it was the cat, but my daughter was convinced that I was just in a very emotional state at that moment," she told the news source.
That night, however, Renzo's son returned to the cemetery and found Toldo standing guard at the grave, reported Dreuz.info.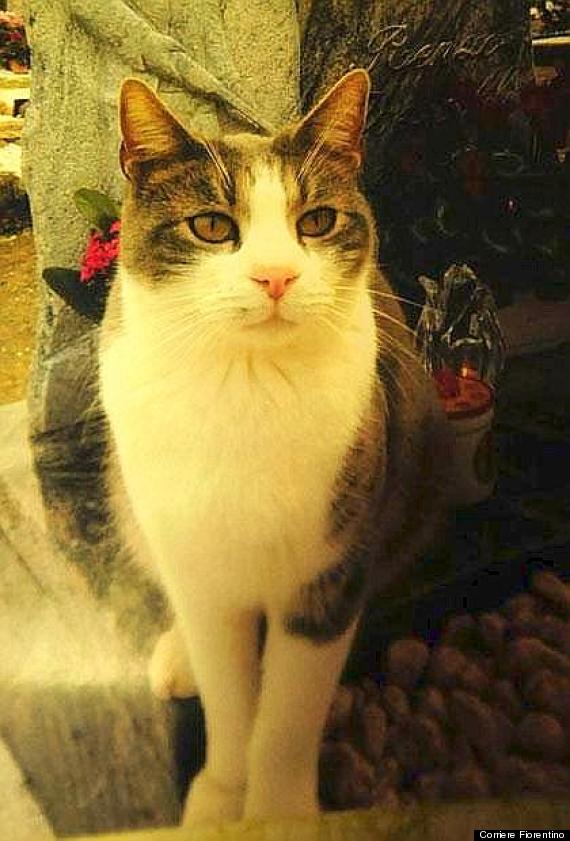 Read more at: HuffingtonPost.com