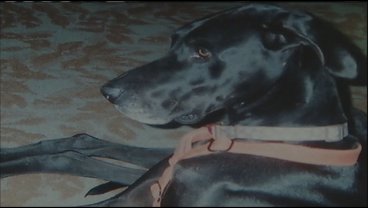 A Great Dane who saved his owner's life by protecting her from her boyfriend's physical abuse has now inspired the local domestic violence shelter to allow companion pets, KCTV 5 News Kansas City reports.
The Rose Brooks Center, a domestic violence shelter in Kansas City, Missouri, became the first shelter in the area to accept pets after receiving a desperate call from a woman whose boyfriend had attempted to beat her with a hammer, KCTV reported.
The woman told emergency hotline operators that she escaped death only because her Great Dane had jumped on top of her and absorbed most of the blows. Undeterred, the boyfriend threw both the woman and her dog out a second-story window, and the two were seriously injured.
She refused to accept a space at The Rose Brooks Center, however, when she learned that they didn't accomodate pets.
"She was not going to leave her pet alone with [the boyfriend]," Susan Miller, the Rose Brook Center's chief executive officer, told KCTV.
Miller explained that 40 percent of woman who call the shelter for accommodations turn down rooms because they don't want to leave their pets, choosing instead to live in cars or stay in abusive situations.
"They provide so much comfort, and to have to leave that pet behind is so heartbreaking," Miller told the station. "It has become abundantly clear that the incredible therapeutic benefits that pets can have on a family greatly outweigh the cost and inconvenience of housing them."
Read more at: http://www.huffingtonpost.com/2012/01/13/dogs-welcome-at-domestic-violence-shelter_n_1204628.html